Leisure Projects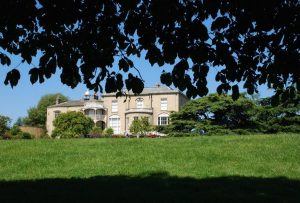 MTW undertakes site development feasibility studies, sports strategies, sports development plans, Playing pitch strategies, feasibility studies, business planning, market research and lottery applications across all the main Lottery distributors (Sport, Heritage, Arts, NOF and Charities).
We have undertaken a large number of Parks studies usually working alongside landscape planners and architects often in support of Heritage Lottery funding applications. These have included business planning and audience development  studies for Brockwell Park, Alexandra Road Park, Springfield Park, Dukes Meadows Park and Southwark Park among many others.
Leisure Projects
MTW's knowledge, experience and consultancy skills in the leisure sector have evolved organically out of the many assignments, strategies and feasibility studies we have carried out for both public and private sector clients.
We offer a comprehensive package of
Market Research
Stakeholder engagement
Option Appraisal
Business Planning
Funding strategy
We often work as part of a project team that could include architects, landscape planners and other technical consultants.
MTW provides skills and expertise across a number of areas including:
Sports and Recreation Strategies for local authorities
Feasibility Studies for Parks, Sports, Arts, Heritage, and Tourism projects
National Lottery Bids (across all distributors i.e. Heritage, Arts, Sport, Big Lottery)
Facilities Planning studies using MTW's SPORTPLAN Facilities Planning model
Visitor Attractions Concepts and Plans
VISTA Facilities Planning Model
Site Development strategies